I intentionally waited a few days before airing this complaint, mainly because I didn't want my vitriol to be mistaken as nothing more than "sour grapes" over the BasketVols loss to the Louisville Cardinals.
Trust me, this has nothing to do with Tennessee, Louisville, or any other specific team...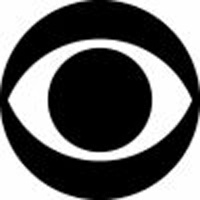 For the past ... well, it seems like quite a long time, now ... CBS has been the exclusive home of the NCAA Tournament. I vaguely remember ESPN covering first and second-round games during the 1990s, but CBS is all we have had for a while. Either way, CBS has held a stranglehold on the Final Four since Billy Packer conned James Naismith himself into signing over the rights some time during the 1920s -- back when Billy Packer was in his 50s.
First of all, I do want to applaud CBS Sportsline -- CBS Sports' internet division -- for their ambitious decision to broadcast every tournament game for free on the web. Similarly, the CBS "Game Center" on the internet for each game -- displaying myriad stats and information in real time -- is amazing. It is as artful as it is impressive. Any fan can get up-to-the-second information on every facet of the game -- including points, fouls, assists, shooting trends, whether a player is taking bribes to throw the game, which boosters the cute little cheerleader next to the basket is sleeping with, and so much more -- via one of the best interfaces I've ever seen for statistical information of that kind.
Despite the minor fact that the bandwidth draw for the "March Madness on Demand" service has been so obscenely high that it has -- at times -- nearly crashed massive trunk lines on the web, I salute these efforts of CBS's internet division. For reasons which will become clear in a second, in the future I may choose this as the only way I'll watch the tournament -- even if it is in a 5" x 5" low resolution streaming window.
All my praise for CBS stops at the web. While the geek squad over at CBS Sportsline has managed to push the delivery of live sports content to the next level of innovation, the senior production staff at CBS Sports television division have opted to take gigantic steps backward. The CBS Sportsline staff deserve a substantial raise, the television production staff should be drug out into the street by their hair, tied to a post, tarred and feathered, and then put on display outside the Alamodome for tournament-goers to poke and prod.
I generally like the CBS stable of announcers and personalities. I mean, how could you not just want to pinch Verne Lundquist's cheeks every time you see him. Furthermore, between Bill Raftery and Gus Johnson there have been a bevy of quotable lines which are absolutely hilarious, even if they are ridiculous. What infuriates me to no end, however, is CBS's apparent belief that the average viewer is a vapid, mouth-breathing fool who lacks the sense or the ability to decide which game they actually want to watch during the tournament.
Now, where I live, our CBS affiliate has been one of CBS's primary testing grounds for new ideas. Our affiliate is always trying to do new things to make the viewers' experience better. Thus, when tournament time rolls around, they make arrangements with all of the cable providers in the area to have numerous additional channels so that all the games are being broadcast at all times. Thus, despite the fact I live in the bowels of the ACC, I can still see the SEC games. I appreciate that.
What I absolutely hate is the fact that the powers that be at CBS Sports in New York feel that they are much wiser than I -- and the millions of other fans -- when it comes to deciding what is worth watching. Thus, they constantly insist on cutting away from the games to show other games due to the fact that they are more "exciting".
If I see Greg Gumbel's face pop-up on my screen one more time to tell me that "we are now going to Souix City where the No Teeth State Water Buffaloes have comeback against the Alaskan State School of Veterinary Medicine and Applied Mechanical Engineering, and the score is currently tied at 6 with 1:00 to go..." I will be forced to take up voo-doo and put a hex on him and his family.
CBS, it is a simple concept: if I have already spent 2 hours watching a game, and there are only 2:00 minutes to go in it, I want to see the end of it.
I don't give a damn how one-sided the game I'm watching is, or how boring it has become to the CBS front office. I want to watch the game I have on. If I wanted to watch the UCLA game, I'd have turned it on. If I really cared how close the Western Kentucky vs. San Diego game was, I'd have flipped over to it. If I gave two shits about what game you thought was more interesting, I'd have asked for your opinion.
So leave the damn game on so I can watch the end of it!
It is obvious that CBS has never heard of the 1968 game between the New York Jets and the Oakland Raiders, generally known as the "Heidi Game," but perhaps they should check it out. They might learn that, as a result of that debacle by NBC, that network learned that it is not a good idea to cut in on a game and switch to something else -- people get really pissed-off when you do. This is especially maddening considering that they are already displaying all the scores in their ticker. Furthermore, if anyone at CBS had ever looked at what any of the other networks are doing, they would realize that in the modern era, if there is something of interest going on elsewhere, they can use a split screen or something of that nature -- all of the other networks seem to have figured that out. I guess that would be asking too much of CBS...
The most galling thing about all of this, is -- as I mentioned above -- my local CBS affiliate has gone to great lengths in my area to ensure that all of the games are televised on the local cable systems. Thus, during the early rounds of the tournament, there were as many as 6 different channels showing games in my area at the same time. When the morons in New York decided that they had a better idea of what we really should be watching, however, they would cut away to "the hot game". Thus, instead of being able to switch over if I wanted to see that "hot game" CBS cut in on the one I was watching ... and on the ones that others were watching.
Thus, I had the amazing -- and enviable -- ability to watch the same game on 6 different channels!!!!!
The level of rank incompetence by the senior production staff at CBS during this tournament is bordering on legendary. Even though we are now into the final rounds of the tournament, I'm sure that CBS will find a way to keep it up: I imagine that during the Final Four, they will cut in to show the great deals available on home electronics over at QVC, and during the championship game, we will go live to the scene of Survivor to see the results of the latest tribal challenge.
This is ridiculous, and CBS ought to fire who ever made the decision to keep making these constant cut-aways. This sort of heavy-handed approach has ensured that, in the future -- if given a choice between CBS and any other broadcaster -- I will never watch anything on CBS unless absolutely necessary.
CBS has completely dropped the ball, and I hope their advertisers -- the only thing that really matters to them -- realize this.
Thus, I encourage all of you to get your "March Madness on Demand" passes early next year, because that is the only place you can avoid the constant cut-outs. Of course given the idiots driving the ship at present, I imagine next year CBS will make sure and do the same on the internet ...
... because after all, what do the fans actually know?
---
17 Responses to "CBS = Complete Bull Sh*t"
Additional comments powered by BackType